We are proud to introduce Lyfthaus, the UK's leading designer and manufacturer of bespoke disabled access platform lifts.  Custom platform lifts for all styles of contemporary or heritage property. Your platform lift designed and built the way you want it!
Lyfthaus have a well proven team of experienced and innovative design engineers and creative thinkers who deal solely with the stylish and refined tastes of architectural clients. Placing their clients' needs at the heart of every design, the Lyfthaus objective is to exceed clients' expectations, delighting them by providing an individual and unique service that delivers an uncompromisingly high standard of design, fit and finish to every project.
Lyfthaus are the platform lift industry's foremost creative designers providing architects and interior designers with an unparalleled freedom of choice and the source of the very best architecturally inspired platform lift design solutions.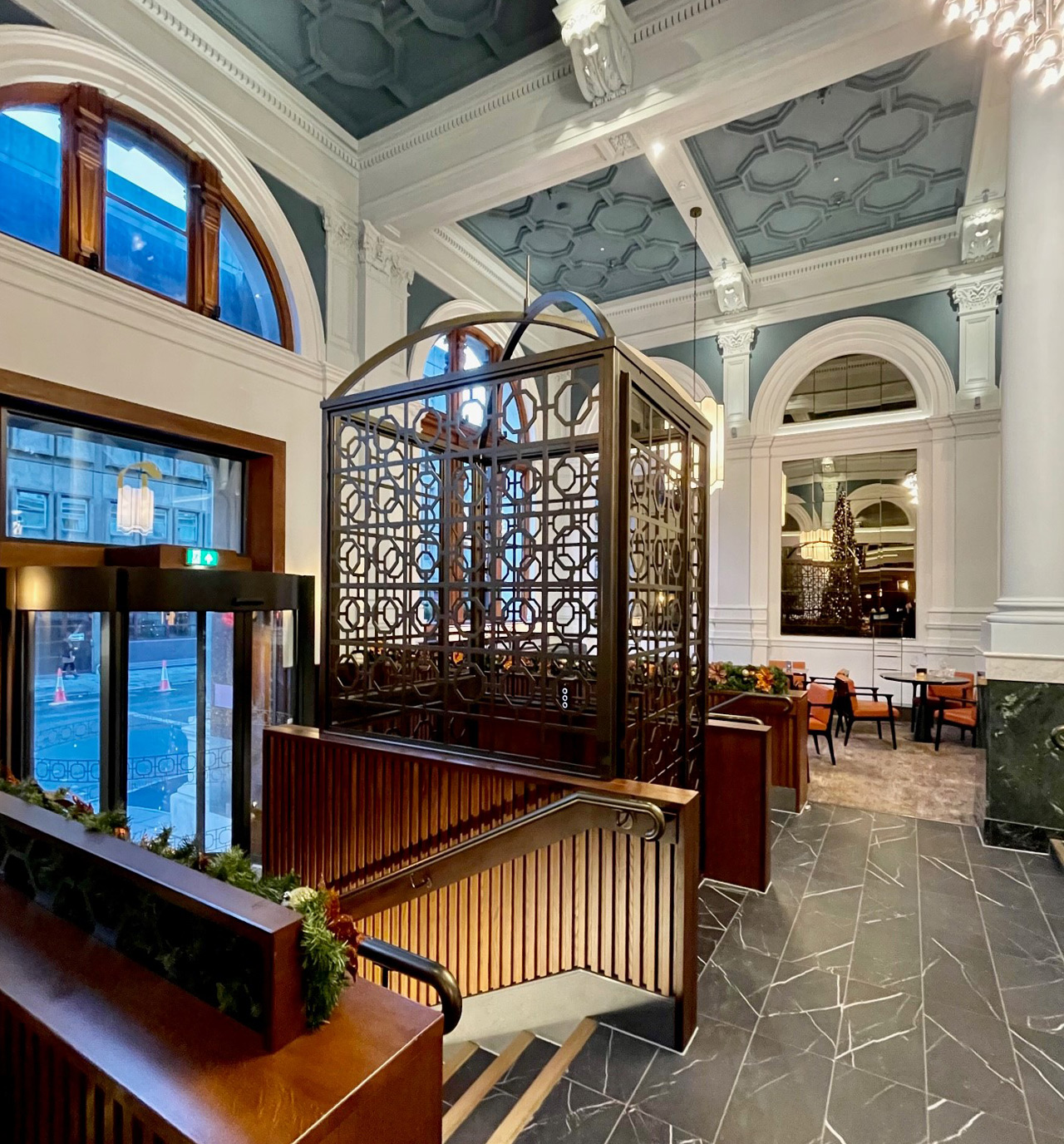 This weeks
CASTLE BISTRO HAND CRAFTED WOODEN PLATFORM LIFT
Materials – Brass, bronze, copper, stainless steel, glass, timber, blackening, all RAL colours and Interpon finishes to name a few. Your lift the way you want it!
Design – From discreet details to big bold statements. Uber contemporary to classic heritage. Lyfthaus have your design solution.
Configuration – Through car, adjacent left/right or swan neck styles. Short side or long side entrance/exit. Gates hinged on either left or right hand side. The freedom of choice is yours.
There are almost no limits to what we can do. We work with all building types including smart city offices, fine hotels and restaurants, sports and transport hubs, up-scale residential, castles, churches, cathedrals and historic houses amongst many others. We are far more than a platform lift supplier.
Our team have decades of design, specifying and manufacturing experience, we are creative thinkers. You are very welcome to visit us at our studios near Cambridge or perhaps you would like to see a lift in use at one of hundreds of locations nationwide.
JS Heritage Architecture Specialist
This project was a career highlight!

A.N. Architect
At last, a supplier that understands beautiful design. No more intimidating beige plastic boxes.

G.N. Platform Lift Expert
Amazing. You are truly talented!
