Platform Lifts
Platform lifts by Lyfthaus would like to welcome you to our website. In case we haven't crossed paths before, let us introduce ourselves. We're Lyfthaus, a talented British born and raised platform lift company near Cambridge who design and manufacture beautiful bespoke disabled access platform lifts.  We are a team of friendly experts who create perfect bespoke open aspect platform lifts to suit all types of property and style.
Everything we do is intended to help make life a little easier and to spark your creative vision when considering stunning architectural platform lift design. Big statements or discrete details. We are here to make your concept a vertical transport reality.  Beautiful spaces made beautifully accessible by Lyfthaus.
We don't do ugly beige boxes!
Let's Get Creative!  Please explore our website, we take a different approach to design by offering creative freedom and innovative thinking to all our clients.  Therefore, our clients are never limited.  The platform lift design will use clues from the adjacent architecture, from here we build your perfect platform lift.  Therefore, no matter what your property style and type we can assist.  For instance, cathedrals, churches, castles, grand residences, smart city offices, hotels, restaurants, retailers and private homes. Moreover, this freedom is reinforced by knowledge, experience and British engineering excellence supported by a three year warranty.
WHY CHOOSE PLATFORM LIFTS BY LYFTHAUS?
We are experts in the design, manufacture and installation of tailor-made platform lifts. Therefore, Lyfthaus understand the importance of good design and beautiful architecture.  Each platform lift we supply is the result of careful consideration and close liaison with the project architect, design team and client.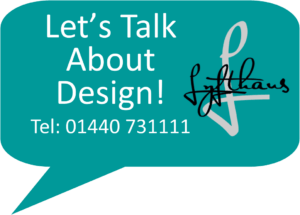 Platform lifts by Lyfthaus are all designed and built at the Tech Centre near Cambridge. From here we design each lift using state-of-the art technology. Engineers build your lift using hand-crafted methods and provide skilled support during the whole process.
In addition, Lyfthaus now offer five collections to suit every style and type of architecture: The Contemporary Collection: a modern and reductive design.  Also, we have The Heritage Collection: a design concept that provide lifts to fit into their historic environments. The Connex Collection: of super discreet low rise step lifts. The Cube Collection: (part of the Contemporary Collection) also favoured by many architects as it offers a distinct separation between lift and architecture (as its housed within its own enclosure). Finally, The ICE Collection: A low rise step lift, the first truly premium lift in this market sector which is on-trend, pit free option requiring almost no install.
If you want to know more on our Platform Lifts click here 
Finally, if Lyfthaus don't have what you're looking for be sure to check out scissor lift table specialists Edmolift.